Green PVC's PVC Compound is favored in the LATIN AMERICAN market: Modern technology, Good value, prompt shipping, exporting experience. Find all the information here about our pvc compounds.
PVC COMPOUND (Polyvinyl Chloride Compound) is essentially the raw material that is used to make end products such as cable &wire insulation and sheathing, automotive cables, shoe soles, garden hoses, refrigerator gaskets, pipe fittings, corrugated pipes, electrical conduits, window profiles, etc. This material combines PVC resin powder, CaCO3, and other essential additives to meet customer quality standards.
There are different sources of PVC Compound worldwide, like Egypt, India, Vietnam, Brazil, Arab Saudi, etc.
Why is the PVC Compound of Green PVC JSC from Vietnam famous for its competitive price, high quality & stability than other world sources?
There are four main reasons as below:
1. State-to-the -art Technology and Strict Quality Control of Output and Input.
Green PVC JSC is a UL, ISO 14001-2015, and 9001-2015 certified company, so we strictly follow a quality control management process for our input raw material and output products.
Thanks to state-to-the -art technology, modern laboratory facilities & the experienced technical department, Green PVC is establishing many highly qualified products in order to make sure sending the best material to the customers; our output must be tested in our testing laboratory, which is equipped with the most modern testing machines from Taiwan, Korea, Germany, etc. The test criteria include: Density, Hardness, Tensile strength, Elongation at break, Thermal stability, Color matching,…
To maintain the constantly good quality of our output, we follow very strict quality control of raw material input and assure reputed sources: PVC resin (from Formosa Taiwan, self- sufficient Calcium Carbonate source (we have our own limestone quarries), Plasticizers (from Akyeung Korea), many other additives.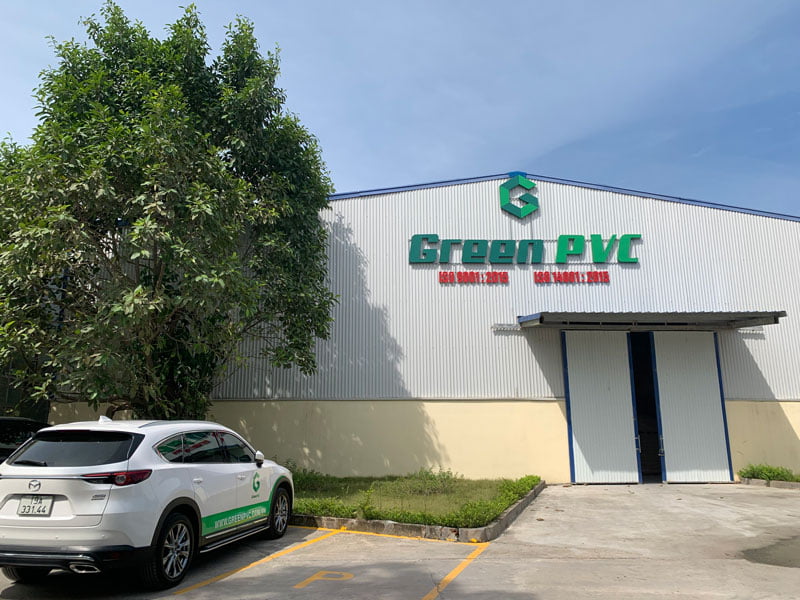 Especially towards the goal of sustainable development, our PVC Compound material is eco-friendly and non-toxic with Lead-Free, Reach & RoHS compliance.
2. Cheap labor and delivery costs to Latin American ports
Vietnam is listed as one of the markets with the cheapest labor cost globally. All Vietnamese PVC Compound factories are in mountainous areas, which will bring the advantages of abundant and cheap labor costs. This low labor cost advantage is helping Green PVC reduce costs to supply our customers with the best FOB price.
Additionally, these days, the ocean freight from Vietnam to main ports in Latin American countries is very favorable:
– Veracruz port/Lazaro Cardenas Port, Mexico: 5xxx USD/cont
– Guayaquil port, Ecuador: 1xxx USD/cont
– Buenos Aires Port, Argentina: 5xxx USD/cont
– San Antonio, Punta Arenas, Arica, Iquique Port, Chile: 1xxx USD/cont
– Callao Port, Peru: 1xxx USD/cont
– Barranquilla, Cartagena, Santa Marta, Tumaco, Buenaventura Port, Colombia: 1xxx USD/cont
The Ocean Freights now are even only A FIFTH as in 2021, better than ever.
3. Good Packaging and Prompt Delivery
With a strong logistics team with 14-year experience working with the Latin American market and extensive facilities, Green PVC's Package follows international export standards with strong wooden pallets 100% fumigated. Especially we also can provide custom-made PVC Compound packaging as per the customer's requirement to ensure the material is safe when reaching the customers' hands.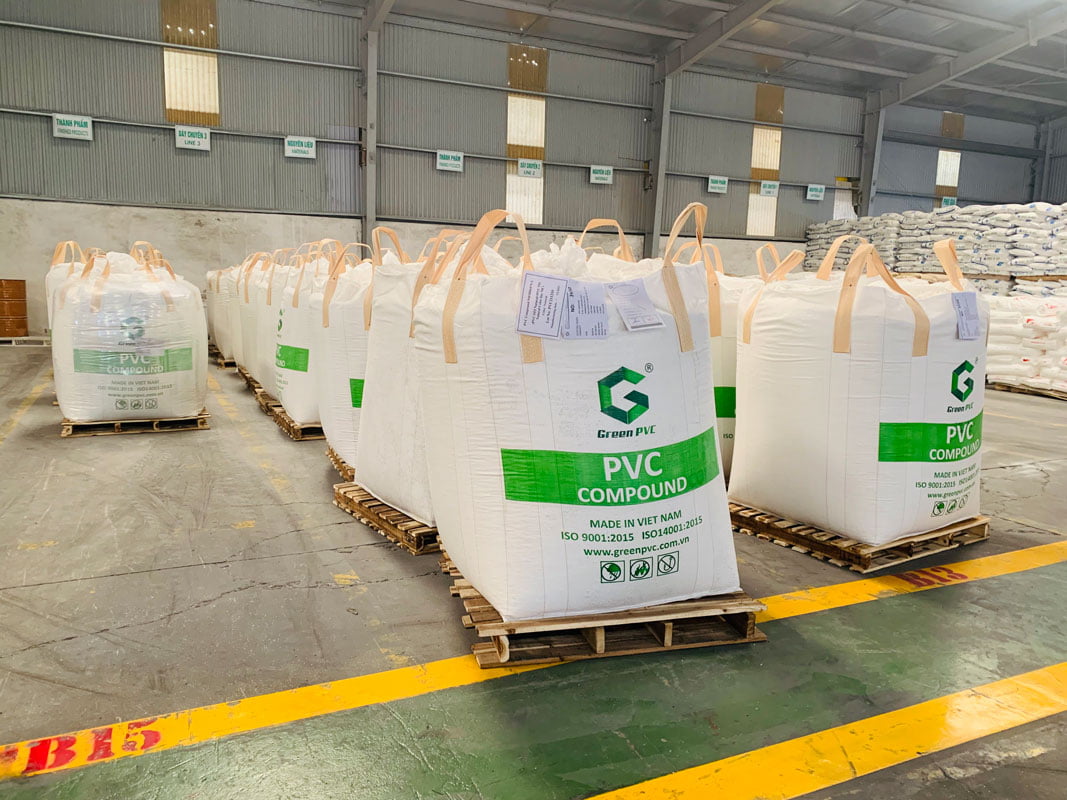 With a short lead time (2 x 20ft containers per day) and an advanced logistics team, we can assure prompt delivery with a reasonable transit time on the sea is 40 days from Vietnam to Latin America. Thanks to strongly skilled logistics and a wide network of shipping lines, we can provide cargo delivery service to the customer's factories in Latin America to help them to avoid wasting time in import customs procedures and import duty processes.
See more: Four reasons make Green PVC's PVC Compound famous in the Australian market
4. Long-year PVC exporting experience
We are currently exporting PVC granules for many reputed customers such as Nexans group – one of the biggest international wire and cable manufacturers, plastics extrusion, injection manufacturers, and flexible hose factories…
Therefore, we understand well the quality & technical requirements of customers there. We could suggest to all Latin American customers the best suitable grade & competitive price with different applications.
Nhat Huy Group is Vietnamese leading manufacturer and exporter of various products. Founded more than a decade ago, we have been doing business with customers from all over the world, spreading across five continents.

Green PVC JSC is a PVC compound factory that belongs to Nhat Huy Group. Since its inception, the Board of Directors has oriented the company to develop in the direction of industrial production. Our factory are equipped with modern equipment, machines, and advanced production lines from all over the world.