"PVC compounds are essentially raw materials used to create plastic end products that are used in everyday life. We used them as a constituent element of the modern world.

Our Green PVC factories are growing strongly, expanding their scale and coverage globally to exploit the benefits from this compound."
How can we control PVC quality?
Quality Control PVC Compound
To maintain the constantly good quality of our output, we follow very strictly quality control of raw material input and assure reputed sources: PVC resin (from Formosa Taiwan, self- sufficient Calcium Carbonate source, Plasticizers (from Akyeung Korea), many other additives.
To make sure sending the best material to the customers, our output must be tested in our testing laboratory which is equipped with the most modern testing machines from Taiwan, Korea, Germany, etc. such as Density, Hardness, Tensile Strength, Elongation at Break, Thermal Stability, Color Matching, etc
Competitive price 
All Vietnamese PVC Compound factories are located in mountainous areas with a lot of cheap labor. This could help Green PVC reduce costs to supply our customers with the best FOB price.
OUR APPLICATIONS
The factory complies with safety regulations during production
Production safety is concerned throughout the production line at the PVC factory. Ensuring compliance with product safety regulations and quality management will help the factory operate sustainably, eco-friendly and the output products will meet global standards.
Green PVC factory has obtained many certificates to meet international standards fully: ISO 9001:2015, ISO 14001:2015, REACH Certificate, RoHS Certificate of Compliance) so the factory's operation is continuous, and production products are appreciated.
our certificate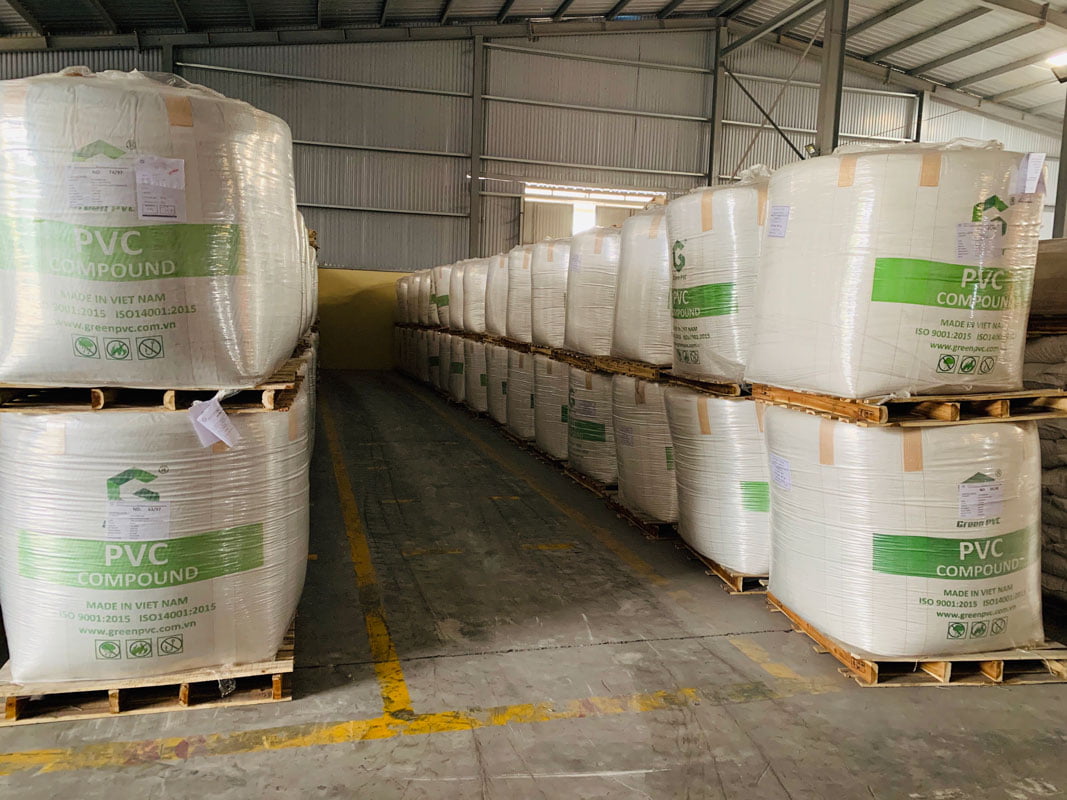 Get FREE Sample now!