PVC COMPOUND (Polyvinyl Chloride Compound) is essentially the raw material used to make end products such as cable &wire insulation and sheathing, automotive cables, shoe soles, garden hoses, refrigerator gaskets, pipe fittings, corrugated pipes, electrical conduits, window profiles, etc. This material combines PVC resin powder, CaCO3, and other essential additives to meet customer quality standards.
There are different sources of PVC Compound in the world, like Egypt, India, Vietnam, Brazil, Arab Saudi, etc.
Why is PVC Compound of Green PVC from Vietnam famous for its competitive price, high quality & stability than other world sources?
There are four main reasons as below:
State-to-the -art Technology and Strict Quality Control of Output and Input.
Green PVC JSC is an ISO 14001-2015 and 9001-2015 certified company, so we strictly follow a quality control management process for our input raw material and output products.
Thanks to state-to-the -art technology, modern laboratory facilities & the experienced technical department, Green PVC is establishing many highly qualified products to send the best material to the customers. Our output must be tested in our testing laboratory, which is equipped with the most modern testing machines from Taiwan, Korea, Germany, etc., such as Density, Hardness, Tensile Strength, Elongation at Break, Thermal Stability, Color Matching, etc.
To maintain the constantly good quality of our output, we follow very strict quality control of raw material input and assure reputed sources: PVC resin (from Formosa Taiwan, self- sufficient Calcium Carbonate source (we have our limestone quarries), Plasticizers (from Akyeung Korea), many other additives.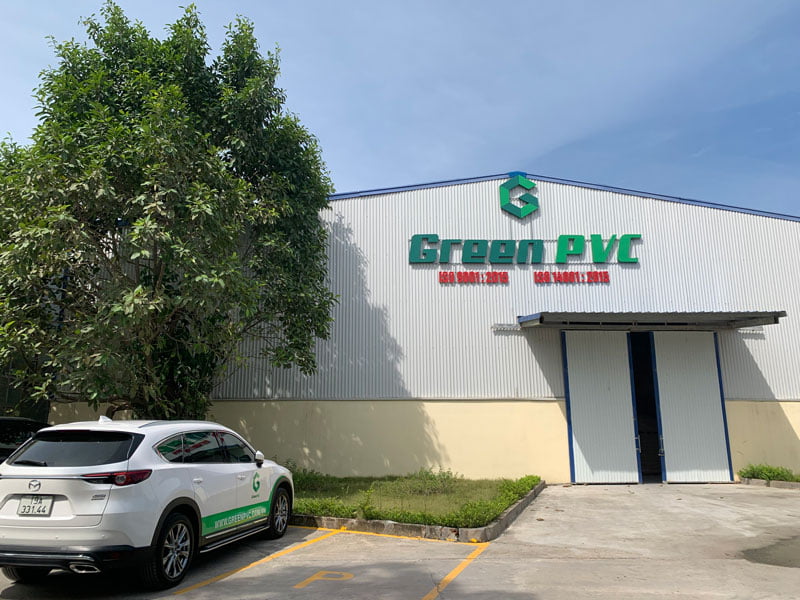 Especially towards the goal of sustainable development, our PVC Compound material is eco-friendly and non-toxic with Lead-Free, Reach & RoHS compliance.
Good price due to the labor cost condition
Vietnam is listed as one of the markets with the cheapest labor cost globally. All Vietnamese PVC Compound factories are located in mountainous areas with abundant and cheap labor costs. This low labor cost advantage is obviously helping Green PVC reduce costs to supply our customers with the best FOB price.
Good Packaging and Prompt Delivery
With a strong logistics team with 7-year experience working with the Australian market and extensive facilities, Green PVC's Package follows international export standards with strong wooden pallets 100% fumigated by Australian standards. Especially we also can provide custom-made PVC Compound packaging per the customer's requirement to ensure the material is safe when reaching the customers' hands.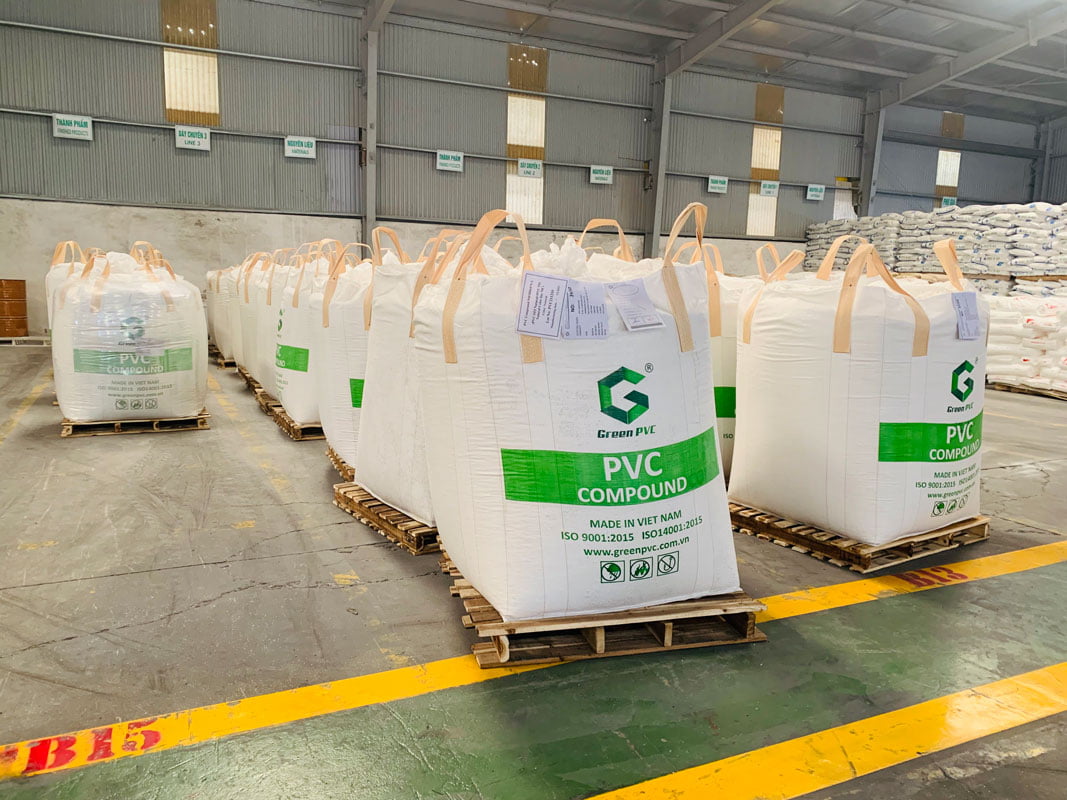 With a short lead time (2 x 20ft containers per day) and an advanced logistics team, we can assure prompt delivery with reasonable transit time on the sea is 30 days from Vietnam to Australia. Thanks to strongly skilled logistics and a wide network of shipping lines, we can provide cargo delivery service to the customer's factories in Australia to help them avoid wasting time in import customs procedures and import duty processes.
Long-year exporting experience, including in Australia
Green PVC has more than 7-year of experience exporting PVC Compound to Australia with a monthly volume 1,000Mts/ month to big regions in Australia like Queensland, New South Wales, Victoria, Western Australia, South Australia, etc.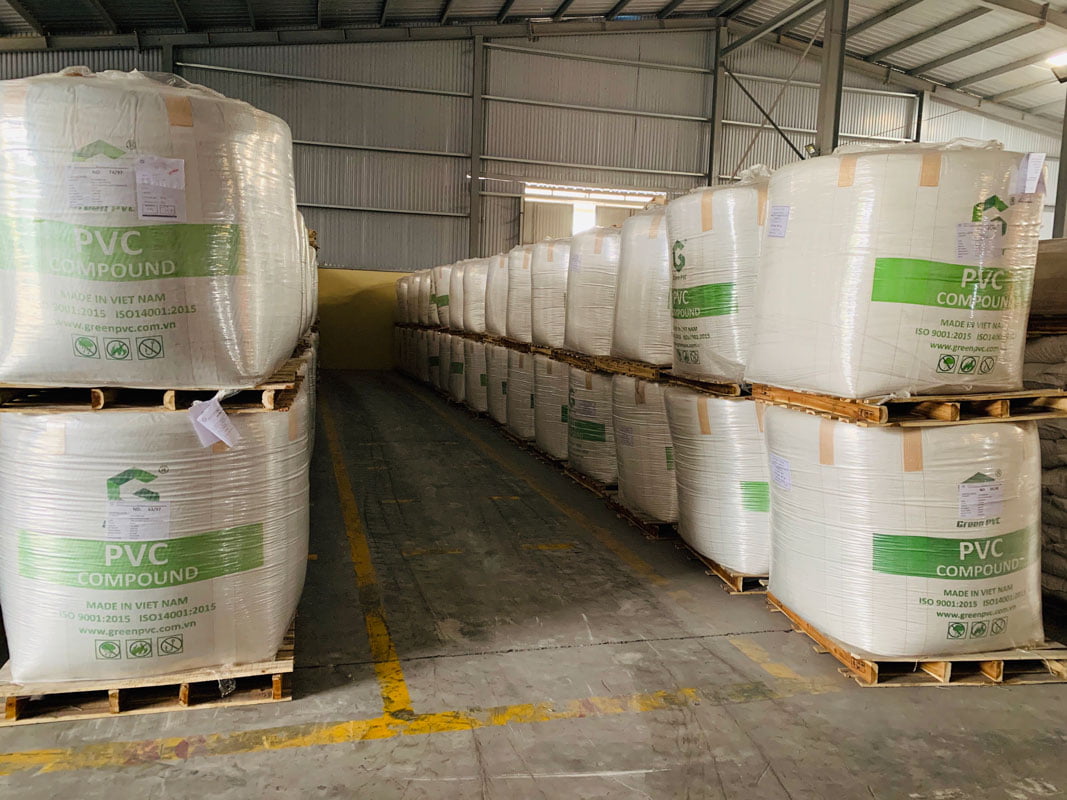 We are currently exporting for many well-known customers like Nexans group in many countries – one of the world's biggest wire and cable manufacturers and many other plastic extrusion, injection manufacturers and flexible hose factories, etc., in Australia.
Some of the international trade fairs that we have attended
Besides, resulting from the free trade agreement between Vietnam and Australia, we can provide Certificate of Origin Form AANZ, which can help our Australian customers to have import tax duty incentives when importing PVC Compound from Vietnam using HS code 390422.
Therefore, we understand well the quality & technical requirements of customers there. We could suggest to all Australian customers the best suitable grade & competitive price with different applications.
Green PVC also participates in some of the most significant international trade fairs dedicated to processing plastics and rubber. This is the most important event for the industry, with a high presence of exhibitors and international visitors: the participation of Green PVC is therefore undoubtedly an important moment to consolidate its presence in the important market.
Some of the international trade fairs that we have attended
K plas: the world's premier plastics and rubber trade fair.
MEE: The most comprehensive overview of exhibitions and trade fairs around the world for plastics, rubber, recycling, packaging, machinery, and technology.
PlastIndia: Global manufacturers will offer the latest technologies, equipment, and solutions. You will learn about the field's latest innovations, trends, and environmentally friendly technology solutions.
We will be present at PLASTINDIA 2023, which will take place from Feb 01 to Feb 05 at Pragati Maidan, New Delhi, India. Visit our booth at PLASTINDIA 2023 and get 200 USD off your purchase of our PVC Compound!
Arabplast in the Middle East, with plastics and chemicals accounting for the largest share of global crude demand growth by 2030.
IPF Bangladesh: The leading trade event for the plastic, packaging and printing Industries in Bangladesh.
From Feb 22 to Feb 25, 2023, we will be present at IPF 2023 Bangladesh, which will take place at International Convention City Bashundhara (ICCB). This is an important exhibition and trade fair of packaging and processing machinery, materials and associated technology. At this fair, Green PVC will showcase a comprehensive range of PVC Compounds for fittings, cable, hose, and shoe sole application.