GREEN PVC AT PLAST INDIA 2023
We would like to take the opportunity to thank all our clients, prospective clients, and business partners for visiting our booth 14H-GF-FP-F-8 at this year's PLAST INDIA and for making our participation a success!
The exhibition gave us the opportunity to present our latest developments products:
We are very pleased by the high number of visitors who approached our booth to discover the PVC Compounds and technology that make us a leading Vietnam Company in the plastic supporting industry.
Thanks to you, the number of visitors exceeded our expectations. We hope you enjoyed your visit and that you received the answers you were looking for.
Please do not hesitate to contact us if you have any questions or feedback that you would like to share.
The main focus of PLASTINDIA 2023 is to innovate, sustain and develop as well as facilitate modern techniques that will help to maintain the development of the plastics industry in India and to work towards developing India as a preferred sourcing hub for plastics globally.
The five-day event has expected to provide an excellent opportunity for exhibitors to showcase their innovations in the entire plastics value chain.
In case you missed attending, here are some of our images for the full coverage of the event.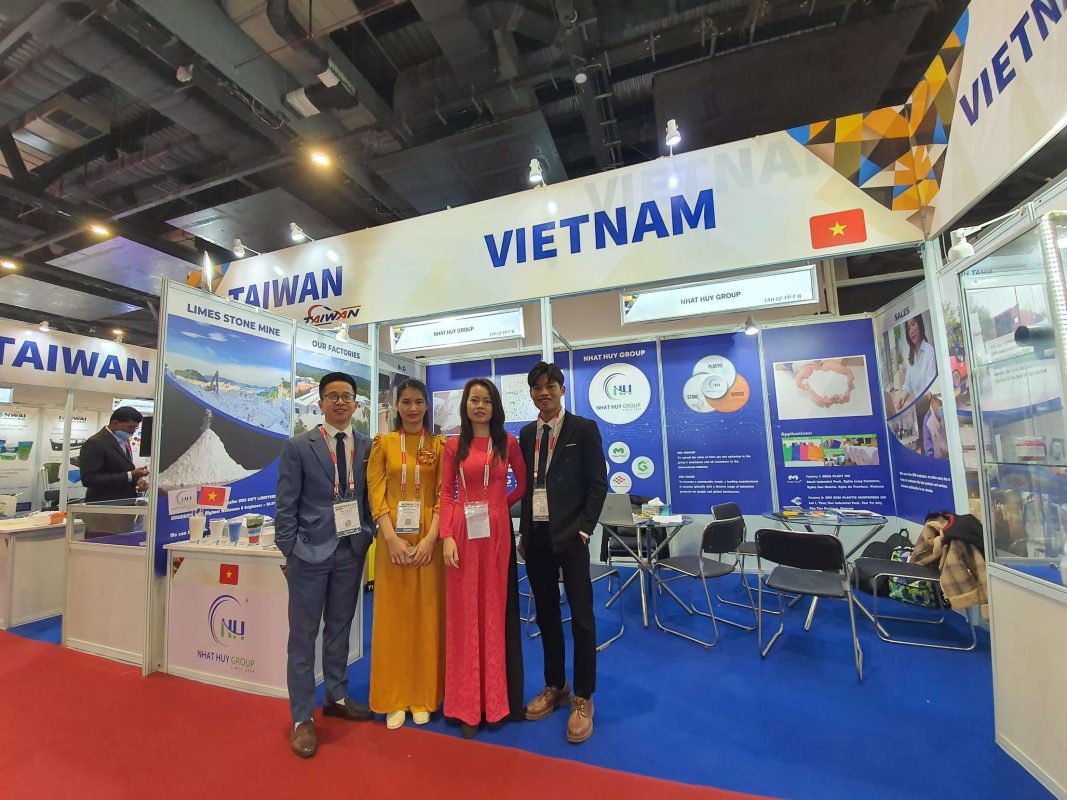 NOTICE: Save the date for the next few weeks! We look forward to seeing you in Bangladesh on 22-25 February 2023 for IPF BANGLADESH 2023. We will be at booth 918 & 919 with many special things!