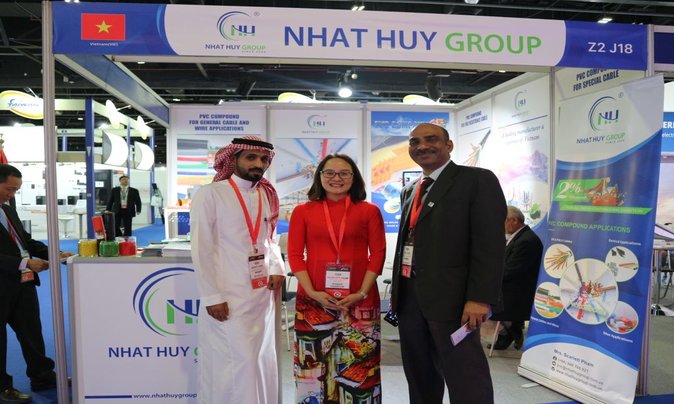 COME WITH US AT MIDDLE EAST ELECTRICITY 2019
07/25/2019 18:05:00
Posted by Lam
(1) comment

Middle East Electricity is the world's largest exhibition and conference on a global scale for the power industry. It covers the generation, transmission, and distribution of electricity, including the renewable energy sector and the lighting industry.
A special gift from Vietnam - Shan Tuyet Tea
Every customer who comes to our booth will be given a special gift from Vietnam - Shan Tuyet Tea. In the past, the connoisseur of tea or for Shan Tuyet tea was like "The gift of heaven and earth". Shan Tuyet tea buds are carefully selected on ancient tea plants, on the top of towering mountain peaks in Ha Giang province. People often choose the early dew to pick tea, because that is when tea buds are still "sucking" the dew, on the surface covered with a layer of shiny silver like snow.
Shan Tuyet tea was like "The gift of heaven and earth" - Special gift from Viet Nam
Get big discounts
We so excited to give 2% discount for all order confirm during exhibition for customers
PVC Compound for cables
PVC is often used for electrical cable jacketing due to its excellent electrical insulating properties and dielectric constant. PVC is commonly used in low voltage cable (up to 10 KV), telecommunication lines, and electrical wiring.
Our PVC compounds for wire and cable materials have led the industry in balancing electrical, mechanical, thermal and fire performance. From the basic to the most rigorous codes and testing procedures (and throughout the myriad of global standards)
With the help of our skilled team, we are supplying PVC Compound for Wire and Cable to our esteemed clients. It is processed using quality-approved chemical compounds at our premises. The product is used for manufacturing of wires and cables. This is tested on different predefined quality parameters by our skilled professionals before its final delivery. Clients can avail this PVC Compound for Wire and Cable from us at an affordable rate.
Nhat Huy Group in Middle East Electricity 2019
In the first day of the fair, Nhat Huy Group welcomed hundreds of customers to visit booth
Ms. Scarlett is so beautiful in Vietnamese traditional long dresses took a photo with the customer
We always listen the challenges our customers encounter in cable and wire design