We want to thank you for spending your time visiting our booth at IPF 2023, held in Bangladesh. It was our pleasure and honor as we enjoyed many inspiring conversations. The exhibition was a great success for Green PVC and gave us the opportunity to showcase all our successful product collections and new addition, which generated a great interest.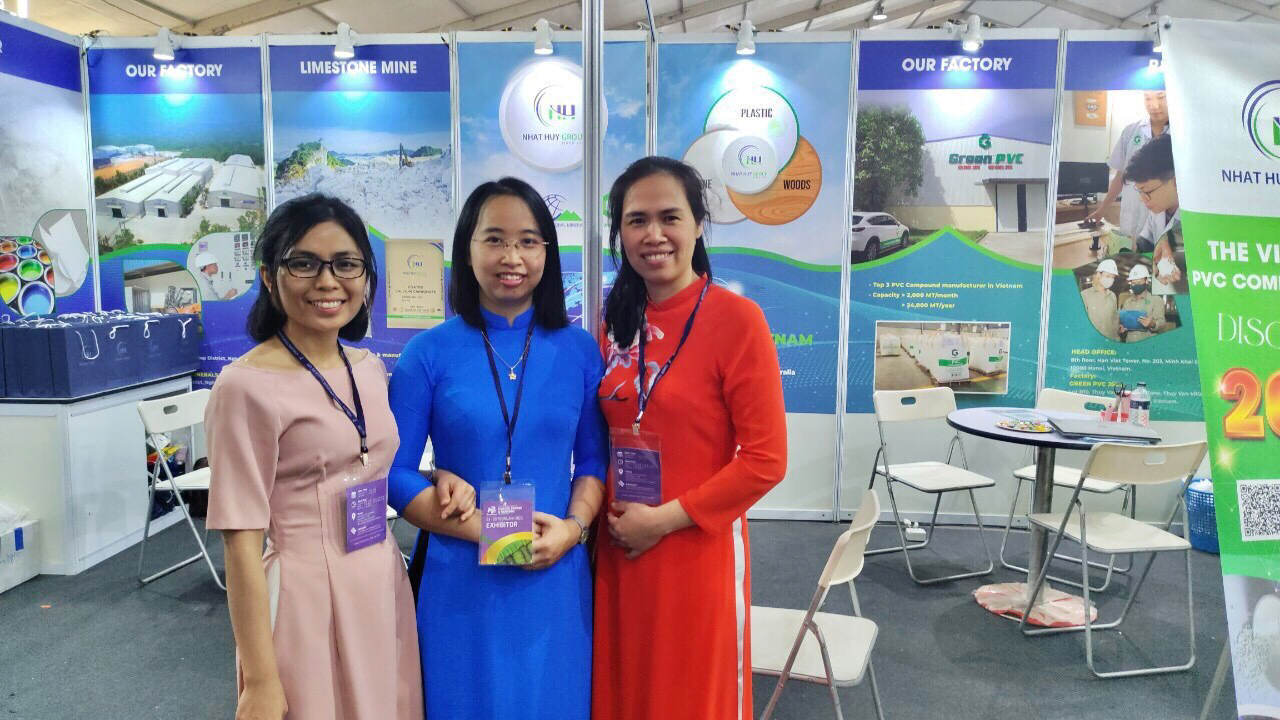 The exhibition gave us the opportunity to present our latest developments products:
We consider our participation in IPF Bangladesh 2023 a success, and the number of visitors exceeded all our expectations. We hope you enjoyed your visit and the hospitality offered at our stand.
If you have further inquiries or in case you want more information about our products, please feel free to contact us at: info@nhathuygroup.com.vn
The 15th edition of Bangladesh Int'l Plastics, Printing & Packaging Industrial Fair (IPF Bangladesh) is an annual trade event that takes place in Bangladesh. It is organized by the Bangladesh Plastic Goods Manufacturers & Exporters Association (BPGMEA) and Yorkers Trade & Marketing Service Co., Ltd. The fair is the only professional trade fair of its kind in Bangladesh and is officially supported by many local associations and government agencies. It provides an effective networking platform for all industry players to build world connections and business partnerships. It also offers opportunities for exhibitors to raise their brand awareness and attract high-profile buyers & decision-makers.
In case you missed attending, here are some of our images for the full coverage of the event.
NOTE: Save the date for the next month! We look forward to seeing you in ChinaPlas on 17-20 April 2023. We will be at booth Y61, Hall 14. Hope to meet you there!