Come and receive free samples and awesome souvenirs from Vietnam!
Green PVC – a member of Nhat Huy Group will be present at IPF 2023 Bangladesh which will take place from Feb 22 to Feb 25 at International Convention City Bashundhara (ICCB). This is an important exhibition and trade fair of packaging and processing machinery, materials and associated technology. It not only brings foreign investment and economic growth to Bangladesh, but also creates the opportunity for an excellent gathering of the international suppliers and buyers, making the market more accessible to the worldwide business and helping the local PPP industry to explore the global demand.
At this fair, Green PVC will showcase a comprehensive range of PVC Compounds for fittings, cable, hose, and shoes sole application. We are pleased to welcome you to experience at our booth according to the information below and promise not to disappoint you by what we have to offer:
Venue: International Convention City Bashundhara (ICCB)
Date:Feb 22 – Feb 25, 2023
Booth No:918 – 919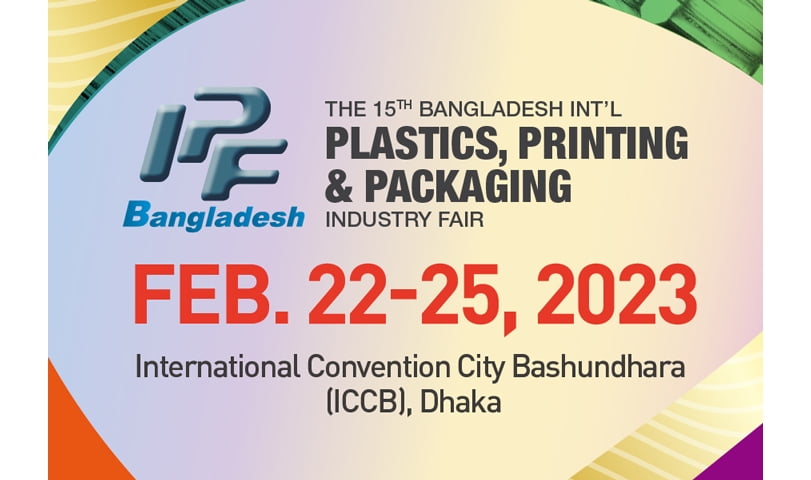 We sincerely invite distributors, R&D partners, and anyone who is interested in PVC Compounds and the plastic industry to visit our booth for further communications. It would be a great pleasure to meet you at the exhibition. Our sales specialists will be there to answer any questions and requests about our product lines and services, together with an abundant offering of product samples for your reference. We are really excited to offer FREE samples for trial at this fair so that you can make an informed decision about our products before purchasing.
In addition, when you come to our booth, you also have the opportunity to experience many interesting things about Vietnamese culture as well as receive many special gifts, including coffee – rated as one of the best drinks in the world. In the Vietnamese mind, it is not only a source of energy but also a part of their habits and lifestyle. At any time, people can go to a coffee shop and read the newspaper, surf the net or study. Many of our customers when they come to Vietnam are very excited to receive this special gift and fall in love with this drink like they would with an exotic young new friend and then attempt to bring it back home.
Green PVC – a reputable and experienced PVC COMPOUNDS supplier in Vietnam.
With nearly 10 years of experience, an annual capacity of 20,000 tons, and 6 machine lines, we are one of the most trusted suppliers in the world. You can always count on us for the best PVC Compound.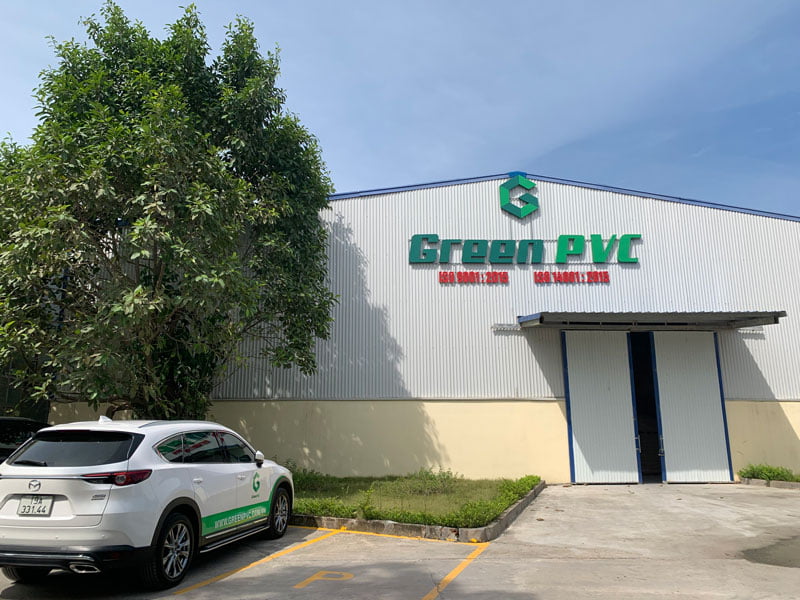 Our products are preferred worldwide for the following main reasons:
Modern technology and strict input and output quality controls.
Since Green PVC JSC is an ISO 9001-2015 and ISO 14001-2015 certified business, we closely adhere to a quality control management approach for both our input raw materials and output products.
Modern laboratory facilities, cutting-edge technology, and an experienced technical department have allowed Green PVC to create a number of highly qualified products and deliver the best materials to consumers. Our testing lab, which is furnished with the most cutting-edge testing equipment from Taiwan, Korea, Germany, etc., must conduct tests on our output for things like density, hardness, tensile strength, elongation at break, thermal stability, color matching, etc.
Our PVC Compound material is environmentally safe, non-toxic, and Lead-Free with Reach & RoHS compliance, which is very important for the objective of sustainable development.
Good value given the labor cost situation
One of the countries with the lowest cost of labor internationally is Vietnam. All of the PVC compound manufacturers in Vietnam are situated in hilly regions, where labor is plentiful and inexpensive. It is clear that this benefit of reduced labor costs helps Green PVC decrease expenses to provide our clients the best FOB pricing.
Excellent packing and prompt shipping
Green PVC's Package complies with international export regulations with 100% fumigated robust hardwood pallets thanks to a strong logistics team with years of experience in exporting PVC compounds worldwide. Especially we also can provide custom-made PVC Compound packaging per the customer's requirement to ensure the material is safe when reaching the customers' hands.
We guarantee the quickest delivery to consumers wherever in the world thanks to low delivery times and a highly skilled logistics crew. To help customers avoid wasting time in import customs and import tax processes, we may also provide cargo delivery service to the customer's factories
Long-year exporting experience
With an annual volume of up to 20,000 tons, Green PVC has more than 10 years of experience in exporting PVC compounds to worldwide
We are currently exporting for many well-known customers like Nexans group in many countries – one of the world's biggest wire and cable manufacturers and many other plastic extrusion, injection manufacturers and flexible hose factories, etc.,
Therefore, we understand well the quality & technical requirements of our customers in each market. Especially, we can recommend to all worldwide customers the most suitable and competitive price for different applications.
So, don't miss the opportunity to learn about PVC Compounds products that meet your expectations but also discover more about Vietnamese culture at Nhat Huy group's booth.